New resources for circular economy
Currently, circular economy is the only viable approach to environmental protection since it turns waste into a resource, as opposed to linear economy, where single-use products are produced instead. Imball Nord's circular production model, therefore, stems from a desire for sustainability with the aim of responsibly reusing end-of-life resources by directing them appropriately towards recycling, so that they may find new life and new uses.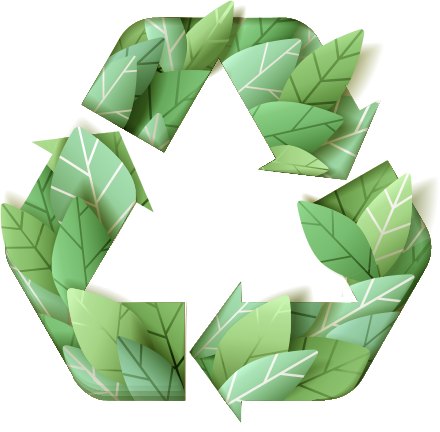 Imball Nord's commitment to the environment
With a strong focus on environment since 1980, in the past year Imball Nord recovered approximately:
3.6 million kg of shredded plastic from waste sorting, which was subsequently used to produce plastic pallets.
6.5 million kg of wooden pallets, which were then refurbished and fed back into the production cycle.
1 million kg of wood from packaging sent for recycling.
Thanks to these materials, Imball Nord continues to produce PSV (second-life plastic) certified pallets through a quality controlled supply chain ensuring product excellence. Being aware that the present and the future of plastics, in particular, lie in circular economy, our company offers increasingly "green" solutions with unquestionable advantages, especially in the large-scale retail trade, from an economic, logistical and even bureaucratic management perspective.
FROM PLASTIC TO PLASTIC: THE SUPPLY CHAIN
Imball Nord has developed a circular process to reuse plastic materials and create refurbished pallets. The entire recovery, grinding and moulding chain is managed within the company with adequate facilities and machinery, skilled personnel, ensuring low costs, maximum quality and a lower environmental impact. Click on the picture to watch the video.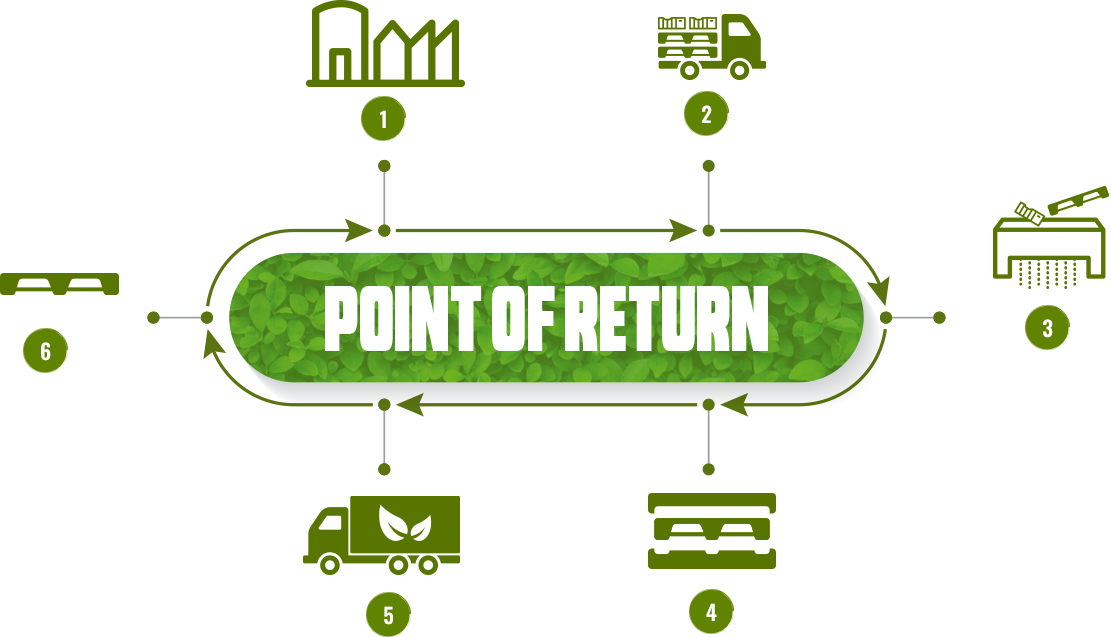 1. POST-CONSUMPTION DISPOSAL
Industries and large retailers dispose of used plastic boxes and pallets
2. IMBALL NORD COLLECTION
Imball Nord collects plastic boxes and pallets at the end of their service life
3. PLASTIC GRINDING
Imball Nord grinds plastic recovered from its grinding plants
4. MOULDING
New plastic pallets are produced with ground plastic
5. EFFICIENT HAULAGE
New pallets are hauled using vehicles with reduced CO2 emissions
6. USE AND RE-INTRODUCTION IN CYCLE
Products are re-distributed to industries and large retailers and the plastic cycle starts over
IPPR certification
Imball Nord has been producing plastic pallets since 2009 and has obtained the PSV ("Plastica Seconda Vita" – Second-Life Plastic) certification from the Institute for the Promotion of Recycling Plastics (IPPR), the first Italian and European brand dedicated to recycled plastics.
The equipment used eliminates any small impurities detected in the material, ensuring excellent results during pallet production and use: cost-effectiveness, longer life cycle, lower weight and limited size compared to wood thanks to stacking capabilities. This makes it possible to reduce haulage, item return management and warehousing costs to a significant extent.